The mystery man pictured with an 18-year-old Lady Diana Spencer has been unmasked as aristocrat Adam Russell.Old Etonian Mr Russell, the great-grandson of former Tory prime minister Stanley Baldwin, is shown relaxing with the future Princess of Wales during a group ski holiday in Val Claret in the French Alps in 1979.The Daily Mirror, which bought the photo two days after Diana's engagement to Prince Charles was announced in February 1981, wrote NOT TO BE PUBLISHED in crayon on it.
The photo is now being auctioned in the US.
Oxford student Mr Russell is said to have had a 'galumphing' crush on Diana. Nothing, however, happened between them.According to royal author Andrew Morton, Mr Russell went travelling for a year, and when he returned to the UK in 1980 and told a friend that he liked Diana, he was told: 'You've only got one rival, the Prince of Wales'.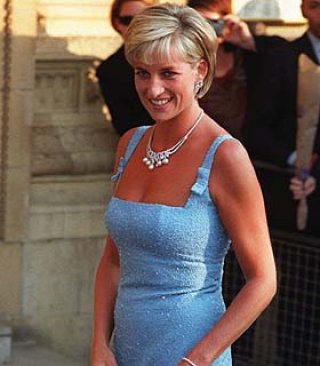 An intimate black-and-white photograph of Princess Diana as a teenager is to go under the hammer in Amherst, New Hampshire, later this month, an auction company said Friday,
The photograph -- which may never before have been seen by the public, RR Auction says -- offers a glimpse of the future wife of Prince Charles lying down, perhaps on a bed, wearing a light sweater or top. Only her head and arms can be seen. Behind her a young man leans against the wall, reading, his book resting on her shoulder.
The future princess looks relaxed, half smiling at the camera. A bottle of whiskey can be seen on the windowsill.
Another man is half seen in the foreground, but there is no clue as to who he or Diana's other companion might be.
Large, black wording across the top of the photograph states "Not to be published," and there are two dark lines under the words and above Diana's head. A lighter circle encompasses the words, Diana and the man reading the book.
The only indication of date is a stamp on the back of the print saying 26 February 1981 -- two days after the engagement of Diana, then 19, and Prince Charles was announced by Buckingham Palace. They married in July of that year.
The photograph likely was taken a year or two earlier.
Bidding for the image, described by RR Auction as an "uncommon early 10 x 8 glossy news photo of a young Diana lying in bed," opens on January 17 and starts at $200.
British media reports suggest it may have come from the photo archive of the Mirror or Sunday Mirror newspaper.
Diana, Princess of Wales, was fatally injured in a car accident in Paris in 1997, a year after she and Prince Charles divorced. Their sons, Princes William and Harry, are second and third in line to the throne respectively.