Rio Tinto

RIO.LN

-1.72%

PLC Chief Executive Tom Albanesestepped down Thursday after the miner said it would book a $14 billion impairment charge against the value of its troubled aluminum division and Mozambique coal assets.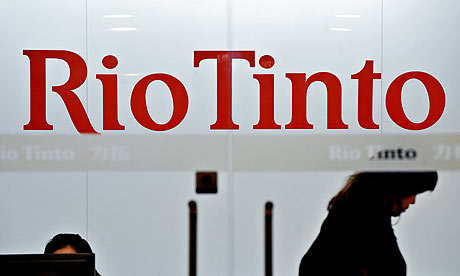 Sam Walsh, head of Rio Tinto's key iron-ore business and its Australian operations, was appointed Mr. Albanese's successor effective immediately, the company said in a statement.
The departure of Mr. Albanese, who joined the company in 1993 and became chief executive in 2007, is the latest executive-suite shake-up in the mining world. Anglo American

AAL.LN

-1.26%

PLC recently named Mark Cutifani, currently head of South Africa's AngloGold Ashanti Ltd.,

ANG.JO

-1.91%

to replace Cynthia Carroll as chief executive. BHP Billiton Ltd.

BHP.AU

+0.25%

has said a search is under way for a successor to Chief Executive Marius Kloppers after five years in the role, although no time frame for his departure has been disclosed.
The surprise move is the latest in a list of Rio Tinto's troubles since it bought Canadian aluminum company Alcan Inc. at the top of the market in 2007. In February, Mr. Albanese and Chief Financial Officer Guy Elliott elected to forgo their annual bonuses after the company reported a 59% drop in 2011 profit, hurt by another $8.9 billion write-down against the aluminum assets. The company is already searching for a replacement for Mr. Elliott, who plans to retire by the end of the year.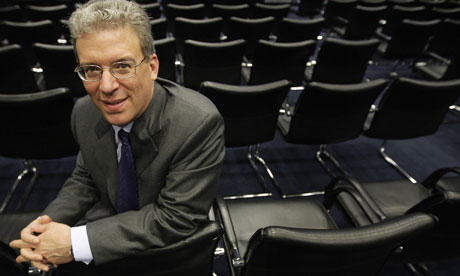 Rio Tinto said it would recognize in its 2012 earnings results a noncash impairment of between $10 billion and $11 billion for its aluminum assets and a further $3 billion relating to its Mozambique coal assets, which were acquired in 2011 with the $4 billion purchase of Sydney-listed Riversdale Mining Ltd. Head of strategy Doug Ritchie, who led the acquisition of Riversdale, has also stepped down by mutual agreement, the company said.
The company's underlying business and balance sheet remain in good health, and it continued to take steps to reduce costs and improve Rio Tinto's competitive position, he said.
"A write-down of this scale in relation to the relatively recent Mozambique acquisition is unacceptable," said Chairman Jan du Plessis. "We are also deeply disappointed to have to take a further substantial write-down in our aluminum businesses, albeit in an industry that continues to experience significant adverse changes globally."
Mr. Albanese in the statement said he recognized that accountability for all aspects of the business rests with the chief executive. He and Mr. Ritchie step down with effect from Thursday, but will leave the company July 16.
Mr. Walsh has been with Rio Tinto since 1991 and joined after 20 years in the automotive industry. He has held a number of management positions at the mining company, including chief executive of the aluminum business from 2001 to 2004.