A weakened Typhoon Haiyan slammed into northern Vietnam after devastating the Philippines, where one of the deadliest storms in history is believed to have killed thousands in one city alone.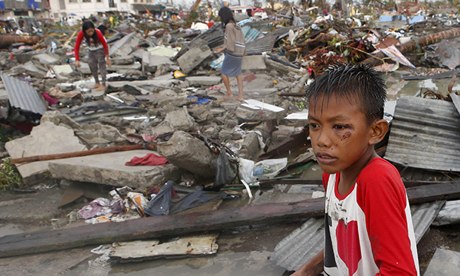 Some 600,000 people had been evacuated in Vietnam, where at least six deaths were reported. The category 1 storm carried sustained winds of 85 mph when it hit near Ha Long Bay.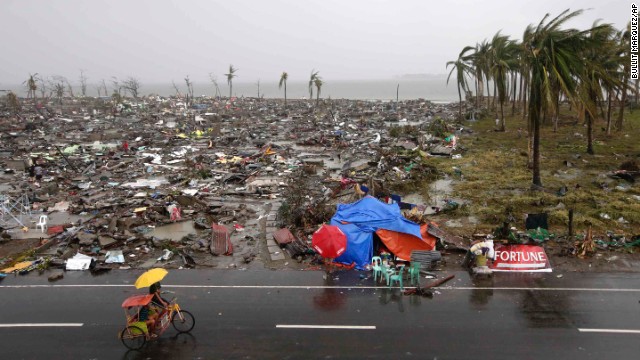 At least 10,000 people are thought to have been killed in the Philippine city of Tacloban by Typhoon Haiyan, officials believe.
A further 300 are confirmed dead with 2,000 missing in the neighbouring island of Samar.
Up to 4.3 million people are said to have been directly affected by the typhoon's path and the death toll is expected to rise further as rescuers reach cut-off areas.
If the death toll estimate by government officials is confirmed, it would be the deadliest natural catastrophe on record in the Philippines.

Up to 70-80% of homes have been destroyed in Tacloban and other areas in the typhoon's path, according to Justin Morgan of Oxfam.
Interior Secretary Manuel Roxas said: "From a helicopter, you can see the extent of devastation. From the shore and moving a kilometre inland, there are no structures standing. It was like a tsunami.
"I don't know how to describe what I saw. It's horrific."
Most of the dead are understood to have drowned or were crushed by collapsed buildings. Many corpses hung on tree branches, buildings and in the roads.

In the Philippines, the government and international relief agencies were trying to get emergency aid to the worst-hit areas. On Leyte Island, as many as 10,000 people were feared dead in Tacloban, the provincial capital.
President Obama pledged U.S. aid in the wake of the typhoon, which is known as Yolanda under the Philippine naming system.