Some of the world's top singers, musicians and recording artists are celebrating the past year in popular music tonight at the 56th annual Grammy Awards.The 2014 Grammy Awards brought show-stopping performances from

Beyonce

and

Jay Z

,

Taylor Swift

,

Katy Perry

,

Madonna

and more -- but there were plenty of highlights from the red carpet and acceptance speeches, too. Relive some of the biggest, headline-making moments from the 2014 Grammys below.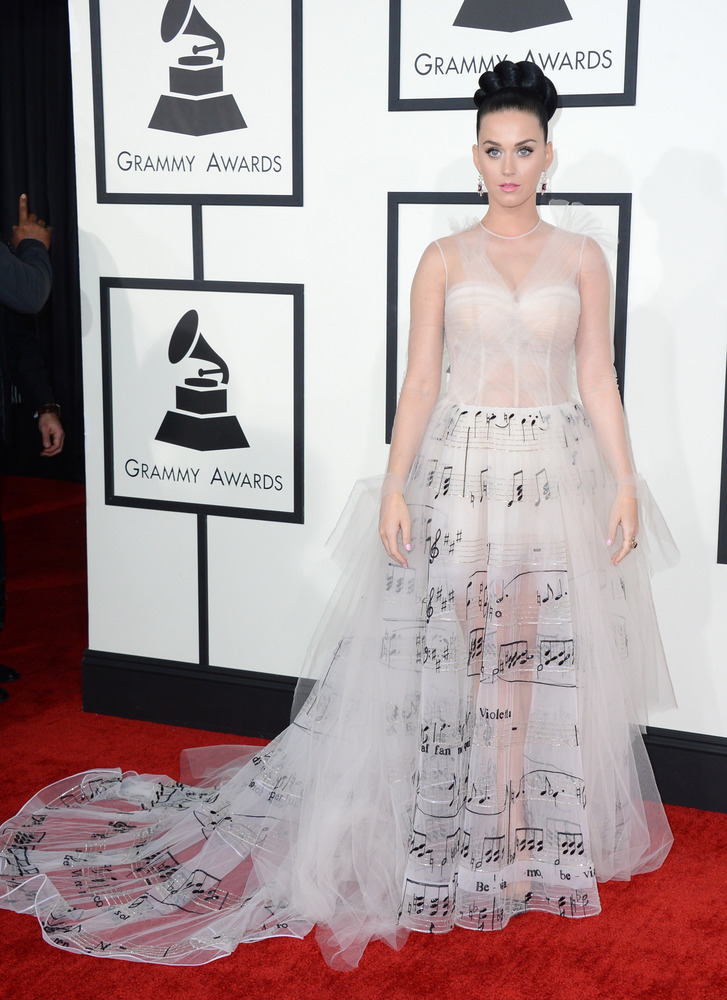 Chart-topping nominees — including Jay Z, Justin Timberlake, Macklemore and Ryan Lewis, Lorde, Kacey Musgraves and Kendrick Lamar — are attending the performance-packed gala.
The Grammys are administered by the U.S. Recording Academy. More than 70 awards were handed out at an earlier, pre-telecast ceremony, hosted by Cyndi Lauper.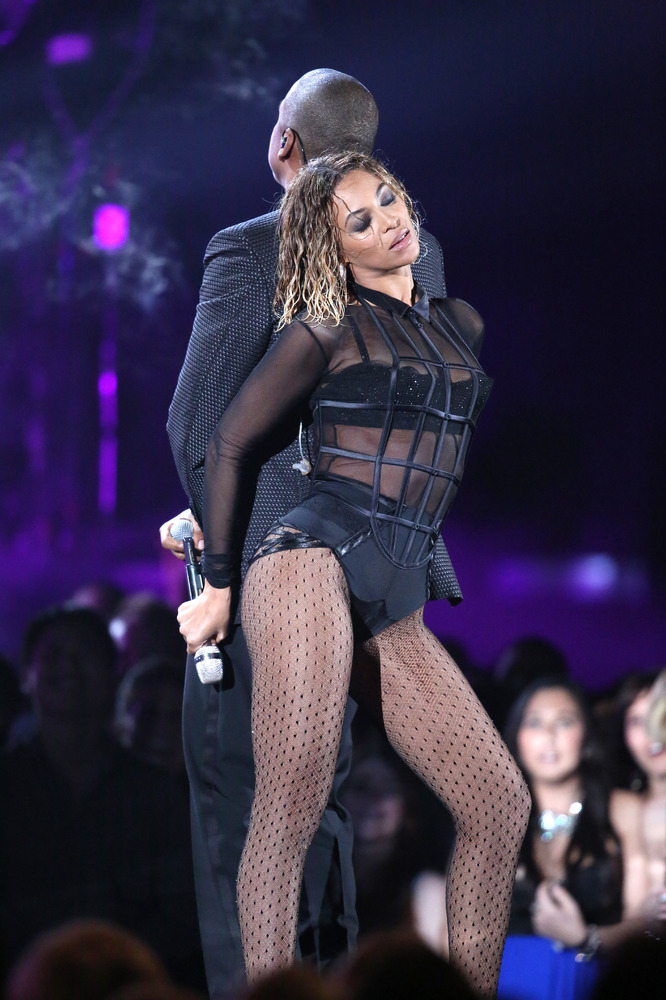 The Grammy broadcast is taking place at the Staples Center in Los Angeles, hosted by performer LL Cool J and airing on CBS and Citytv.
1.

Beyonce, Jay Z Open Grammys 2014 With Sexy "Drunk in Love" Performance
Starting things off with the biggest bang ever! Beyonce and Jay Z kicked off the Grammys 2014 inside L.A.'s Staples Center Sunday, Jan. 26 with a performance that'll be difficult to top. Although rapper Jay Z, 44, is the one up for multiple statues this year for his Holy Grail album, Blue Ivy's mom and dad selected a duet-track from Beyonce's late-December surprise album, "Drunk in Love" for their set. (Us Weekly was first to reveal that the super-couple would be performing together.)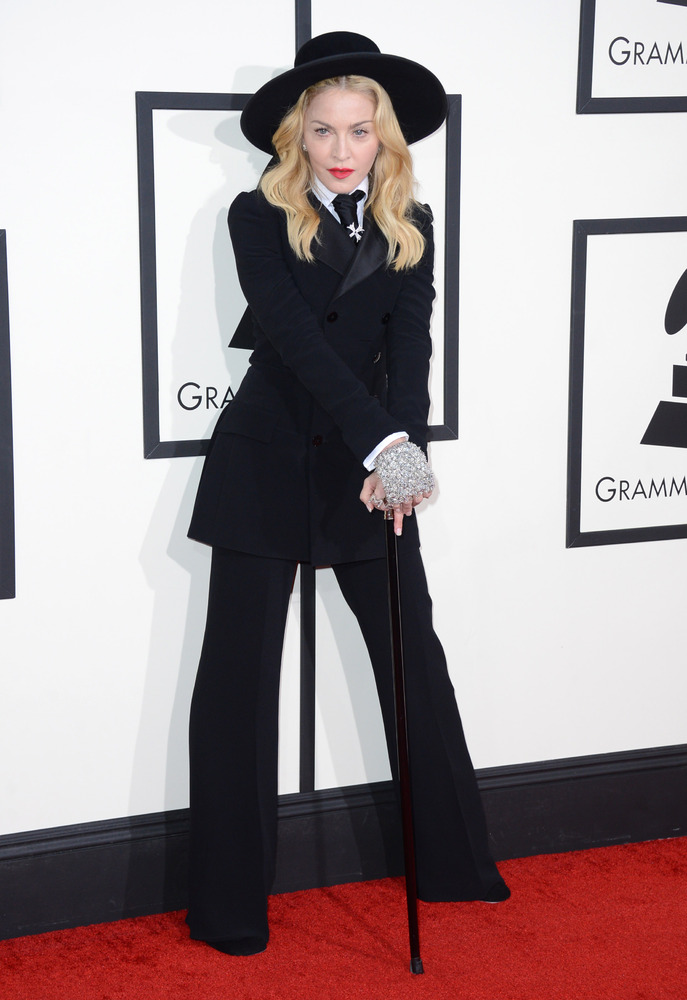 2.

Madonna Performs "Same Love" With Macklemore, Ryan Lewis, Mary Lambert: Watch Queen Latifah Officiate Weddings During the Performance.
A legendary collaboration took place at the 2014 Grammy Awards, which aired live from the Staples Center. Pop icon Madonna took the stage with rapper

Macklemore

&

Ryan Lewis

and featured vocalist

Mary Lambert

to sing the marriage-equality anthem "Same Love" as

Queen Latifah

officiated 34 weddings live.
3.

Taylor Swift Dances, Rocks Out to Kendrick Lamar, Imagine Dragons' Grammys Performance.
Best performance of the night? Taylor Swift sure seemed to think so!

Kendrick Lamar

performed a mash-up of his "M.A.A.A.d City" with

Imagine Dragons

' "Radioactive" at the 2014 Grammy Awards. The 26-year-old hip hop artist and Las Vegas band rocked out on stage together -- but not quite as hard as Swift did in the audience.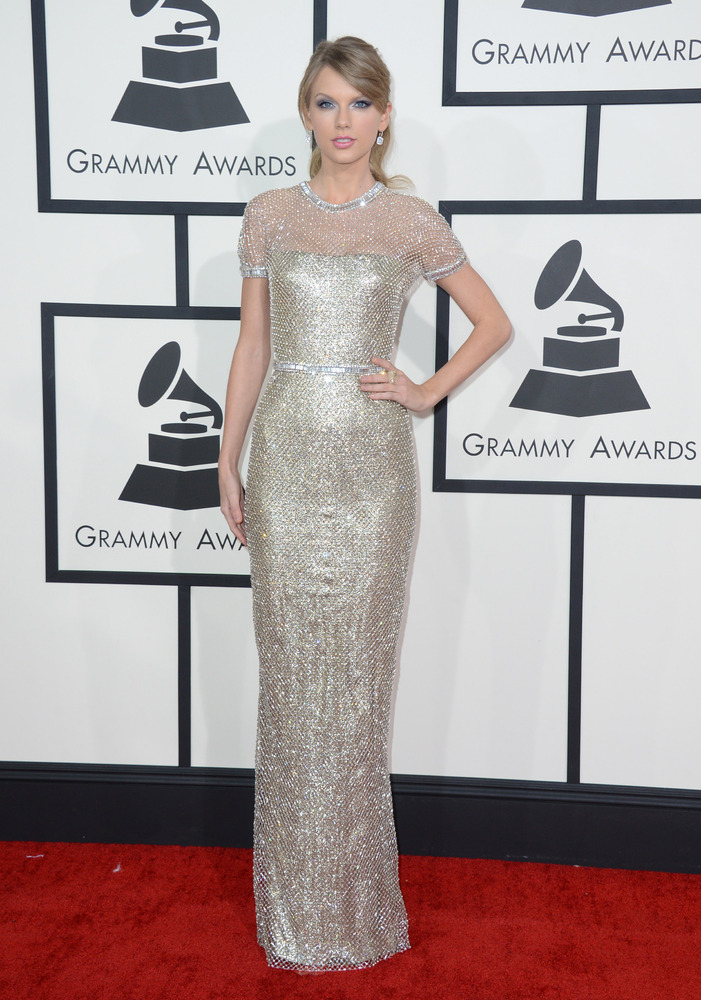 4.

Katy Perry Dresses Like Witch, Gets Burned at the Stake During "Dark Horse" Grammys 2014 Performance
Witch hunt! Katy Perry went all out for her performance of "Dark Horse." The 29-year-old singer took the stage dressed like a witch for the dark and mysterious performance.
5.

Jay Z Thanks God For "Beautiful Light" Beyonce, Says Grammy Will Be Blue Ivy's "Sippy Cup"
Rapper Jay Z got incredibly sincere while accepting the award for Best Rap/Sung Collaboration for his song "Holy Grail," which features Justin Timberlake.
6.

Taylor Swift Headbangs Violently Singing Jake Gyllenhaal's "All Too Well" at 2014 Grammys: Watch Video
Holy headbang! Taylor Swift left her heart on the floor while performing at the 2014 Grammy Awards in L.A. Sunday night. The songstress sang a stripped-down piano performance of "All Too Well," believed to be about ex

Jake Gyllenhaal

.
7.

Beyonce Wears a Sheer Gown with White Detail to the 2014 Grammys After Performance
Bootyliciousness defined! After her jaw-dropping show-opening performance with husband Jay Z, Beyonce changed into an equally stunning (and sheer) gown for the rest of the Grammy Awards, where she and her man sat in the front row inside L.A.'s Staples Center.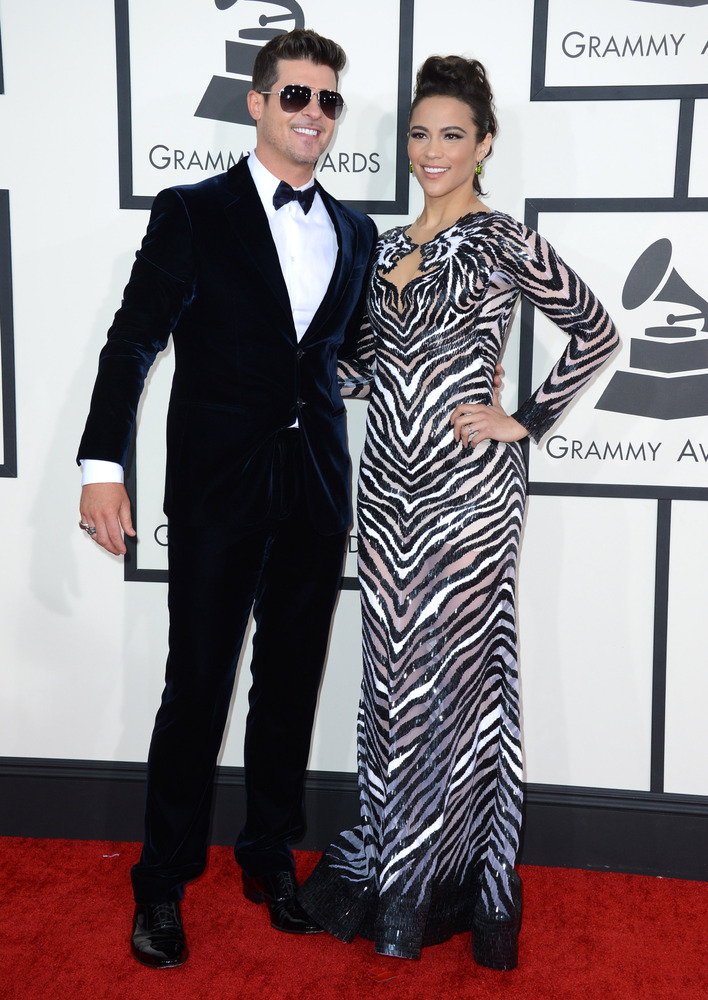 8.

Stevie Wonder Joins Pharrell Williams, Nile Rodgers and Daft Punk in "Get Lucky" Performance
The ultimate collaboration?

Pharrell Williams

,

Nile Rodgers

and

Daft Punk

were joined by a very special guest at the 2014 Grammys:

Stevie Wonder

. The 63-year-old musician graced the group with his presence to give an unforgettable performance of their hit "Get Lucky."
9.

Beatles Paul McCartney, Ringo Starr Reunite to Perform "Queenie Eye"
Reunited! Former Beatles members

Paul McCartney

and

Ringo Starr

teamed up to perform on stage at the 2014 Grammys. After Starr performed a solo act of "Photographer" earlier in the night, he joined McCartney to play drums during his song "Queenie Eye."