Robin Thicke and Paula Patton are separating after nearly nine years of marriage.
For some reason the Bangerz star has been dragged into Paula and Robin's break up, she might love the spotlight but we're pretty sure the couple's eight year marriage didn't come down to a five minute performance. The twerk-filled spectacle, where the Wrecking Ball babe danced and kissed the singer certainly hit the headlines, unfortunately for all the wrong reasons. The strain of dealing with the attention after the car crash performance, insiders claim, made their marriage even harder to save a new report states.
"We will always love each other and be best friends, however, we have mutually decided to separate at this time," the couple said in a joint statement to People magazine Monday (Feb. 24).
The two married in June 2005 and welcomed their son, Julian, in 2010.
Instead of playing the gig, Thicke flew to Vancouver — where Patton is filming a movie — for a reconciliation. Sources told TMZ that Patton told Thicke Friday that she wanted out of the marriage. Thicke then scratched his show, blaming throat problems.
The troubled couple then had a long sit-down and despite Thicke's pleas, he apparently realized that Patton was determined to put the kibosh on their marriage. He is reportedly devastated. The next day he cancelled his concert in Orlando to be with their son.
These aren't the first time Thicke has cancelled dates on his current tour. The Blurred Lines singer also pulled out of his March 27 date at Vancouver's Rogers Arena earlier this month for "undisclosed reasons." He is scheduled to perform at the Juno Awards on March 30.
The pair married in 2005. Reports have suggested that Patton tired of Thicke's amorous antics.
News of the split comes after Thicke was photographed getting close to women other than his wife. In September, a socialite claimed she kissed the "Blurred Lines" singer after meeting at a VMAs after-party at 1Oak. In January, he was seen "dirty dancing" with a woman in Paris, FishWrapper reported.
Thicke, 36, and Patton, 38, met when they were just teenagers.
"I knew she was special the night I met her. I was only 14, but she was already the most special girl," he told Star magazine in September. "As a relationship progresses, you fall in love again in so many deeper ways. You realize that you need each other and you can't live without each other."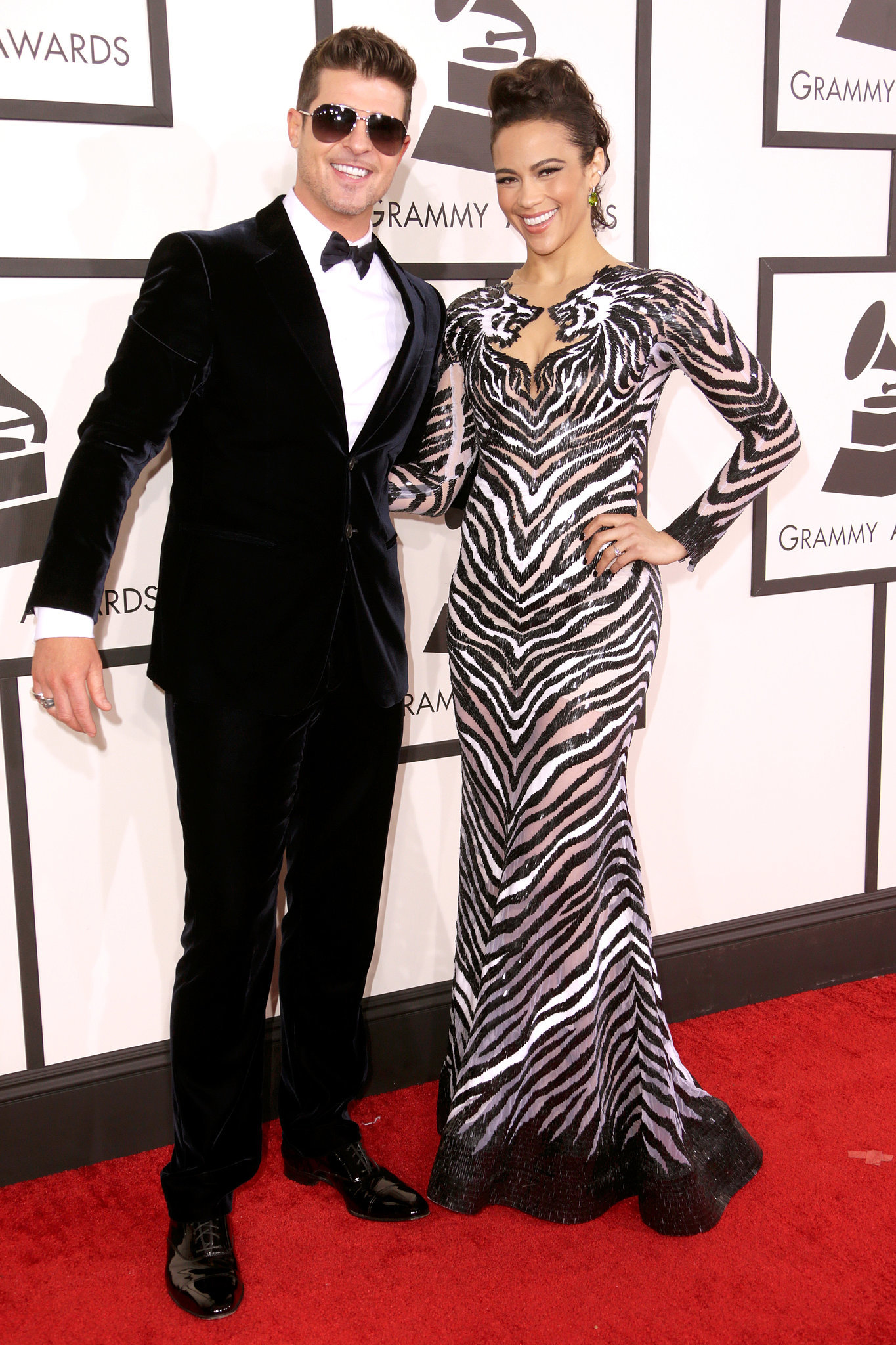 That same month, the actress gushed about her marriage during an interview with YourTango.
"He loves me so much and the feeling is mutual," she said. "The best is when you love someone deeply and those feelings are equally returned. Also, Robin is really there for me. When times are good or bad or sad or happy or boring, just having somebody by your side to help you through means everything. I know I can count on him standing right next to me always."