Did you know that there's a third Olsen? Well yeah it is,her name is Elizabeth,25, and she is a new shining star!
Elizabeth Olsen was born on February 16, 1989 in Sherman Oaks, California, USA as Elizabeth Chase Olsen. She is an actress.

Younger sister of

Mary-Kate Olsen

and

Ashley Olsen

.

Elizabeth, on having the Olsen last name:

"Everyone has their hurdle to get over, and if mine is that I have to [prove] I've earned my jobs, I'm OK with that. I'm in it for a ride, and I'm in it for the long run.

"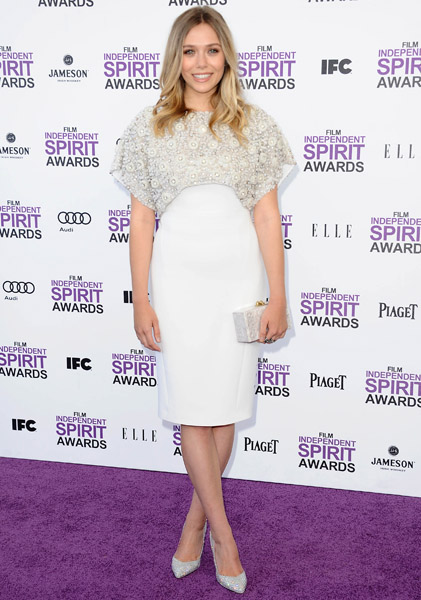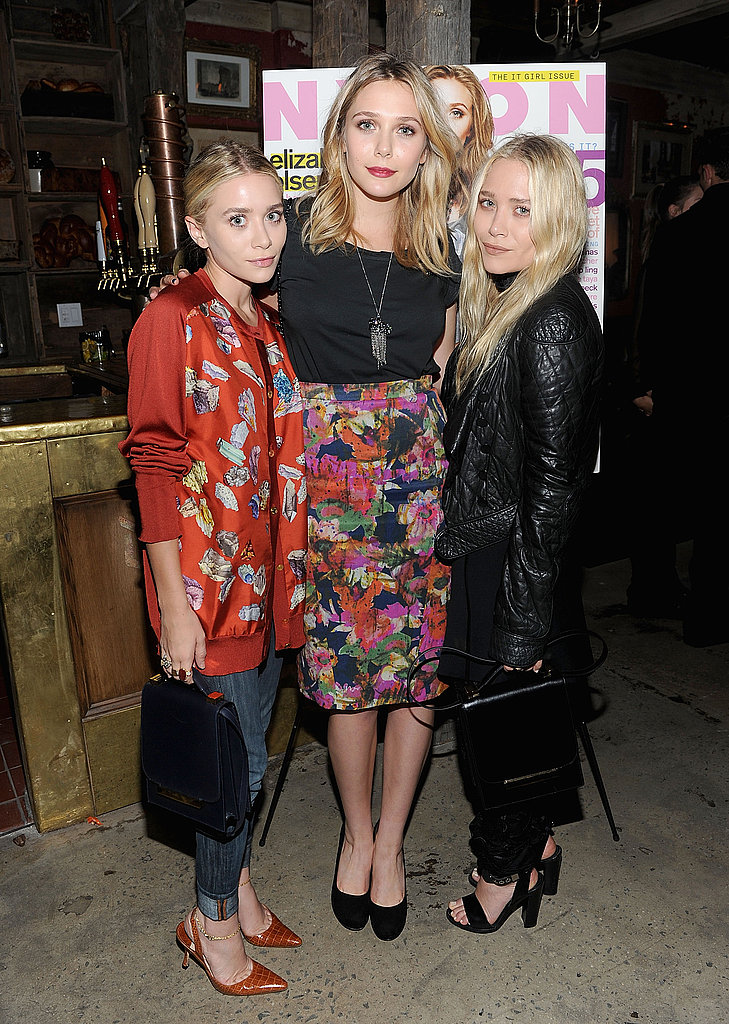 Elizabeth was born to Jarnette, a former Dancer with the LA ballet, and David Olsen, a mortgage broker in Los Angeles. She is well known as the little sister of Mary-Kate Olsenand Ashley Olsen and she has an older brother, Trent Olsen.
A graduate of NYU Tisch School of the Arts and the Atlantic Theater Company Acting School in NYC.
Was cast as the lead in Martha Marcy May Marlene (2011), just two weeks before shooting.
When she was growing up, her favorite actress and role model was Michelle Pfeiffer. She got to meet
Michelle while she was on the set of My name's Sam (2001).
She enjoys playing Volleyball.
One of her favorite films, growing up, was Tremors (1990).
Voted #94 n Ask men's 'most desirable' woman of 2012 list.
Elizabeth has a younger brother, Jake Olsen.
Elizabeth has a younger sister, Courtney Taylor Olsen.
Elizabeth, on the lifestyle she wants: "I definitely know what kind of lifestyle I want to have. Some people recognize you for your work, not for being pictured going to clubs. So, I try and keep that kind of profile that people know you from your work and that's it. There are some jobs that I've said no to, because I know what kind of attention they will bring. I choose not to have that specific kind of attention."
Elle, on how she dresses: "I like to dress my age. You don't want to look too old when you're not, or too young when you're no
t."