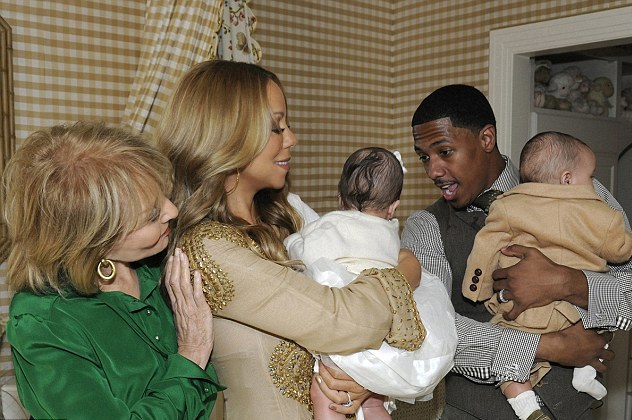 Six months after welcoming twins Moroccan and Monroe,
Mariah Carey
has lost 30 pounds -- and shows off her toned legs and flat stomach in size-6 short-shorts on the stunning new cover of U
s Weekly
, out now.
"I gained an enormous amount of weight," the Grammy-winner superstar tells
Us
of welcoming her son and daughter April 30 with hubby Nick Cannon.
How'd she slim down? Beginning in July, Carey buckled down with a nutritionist and a workout plan from Jenny (formerly Jenny Craig), keeping to a 1,500-calorie-a-day menu and thrice-weekly workouts.
"I feel incredible," the "Fly Like a Bird" singer tells
Us,
three months after her body transformation began. She and Cannon, 31, famously struggled to conceive their twins (born via C-section at 35 weeks) after a heartbreaking miscarriage.
"It was a huge blessing to be able to have the babies," Carey says, "But I felt trapped in my body because I couldn't move."