Brad Pitt is "ready to shell out a staggering $10 million" to make sure "raunchy photos and a rumored sex tape" starring Angelina Jolie "never see the light of day," according to the National Enquirer.
Brad Pitt rumors! Does an Angelina Jolie sex tape really exist? On Dec. 27, 2012, whileBrangelina was getting busy celebrating the holidays in the Caribbean, Gossip Cop -- a little guy website known for busting bad celebrity dish -- called one major tabloid out on the carpet for running a news story about any such racy tape's existence.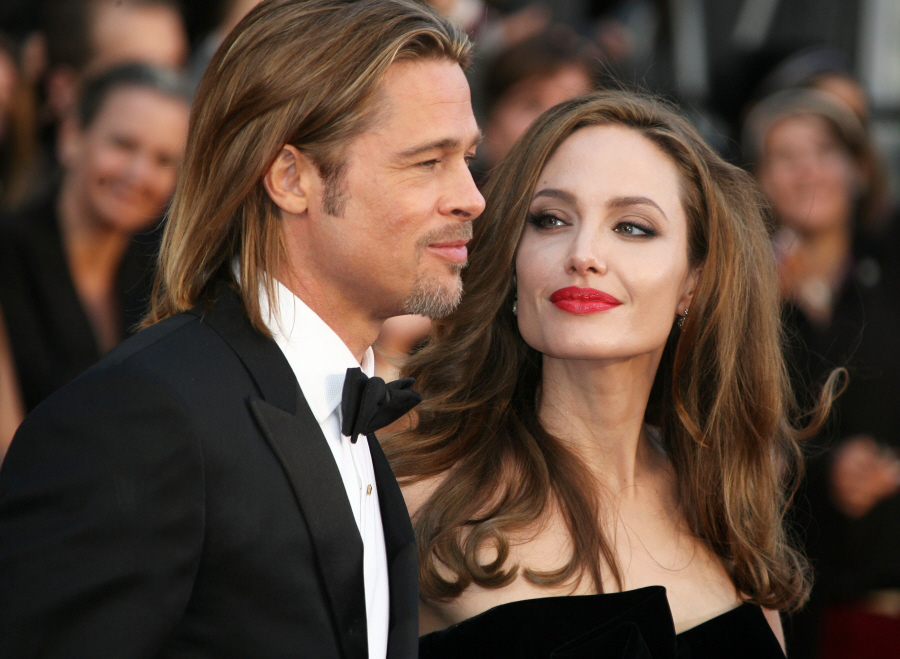 The National Enquirer claims such a scandalous tape might exist of the world's favorite celebrity mom and Goodwill Ambassador for the United Nations. Moreover, according to them, the handsome "World War Z" actor may be willing to pay up to $10M to suppress it
In its latest "world exclusive" (cough), the Enquirer claims there may be a set of previously unseen racy photos featuring Jolie "floating around — including some involving self-mutilation — as well as a possible sex tape."
The tabloid's source says Pitt fears that if these "rumored" photos and video ever surface, "it would scar the couple's six children emotionally and psychologically."
"Brad's out to protect the new image that Angelina has tried hard to build — A-list actress, doting mother of six and UN human-rights crusader," explains the Enquirer insider. "He'll do whatever it takes to buy these photos and track down the alleged sex tape."
We're sure Pitt would do anything to save Jolie and his children from embarrassment.
Except the Enquirer has NO CLUE whether there's actually a Jolie sex tape.
A source tells the tabloid that Pitt hired investigators to look into his partner's past, and was allegedly told that she "may have made a sex tape during a 'drug-fueled session' in 1999."
From there, the magazine dives head first into wild speculation about an alleged heroin bender more than 13 years ago and what Jolie may or may not have been photographed doing.
"Angie was so whacked out on dope that she doesn't recall exactly what she did," a so-called "insider" tells the Enquirer. "But she believes that it may have involved 'cutting,' as well as racy sex."
It's important to note that the Enquirer, which has an abysmal recent track record with Jolie and Pitt, has absolutely no idea whether any previously unseen raunchy photos or video exist.
Everything in the article is couched in terms like "alleged" and "rumored."
There's no explanation for why the supposed sex images from 1999 would suddenly be released now.
And the "$10 million" figure only comes in the very last line of the piece, when the Enquirer source says Pitt is "willing to spend $10 million if he has to. When it comes to Angie and the kids, money is no object."
And when it comes to printing baseless speculation as an "exclusive," reality is no object to the magazine.
It's pretty clear that the Enquirer just wanted an "Angelina Jolie Sex Tape" story, regardless of specifics or facts or evidence.
A source close to the situation tells Gossip Cop the report is 100 percent "false."