A magnitude 7.3 earthquake has hit the Fukushima region of Japan, according to the US Geological Service.
Japan Hit By 7.3-Magnitude Earthquake Off Fukushima Prefecture Coast, Tsunami .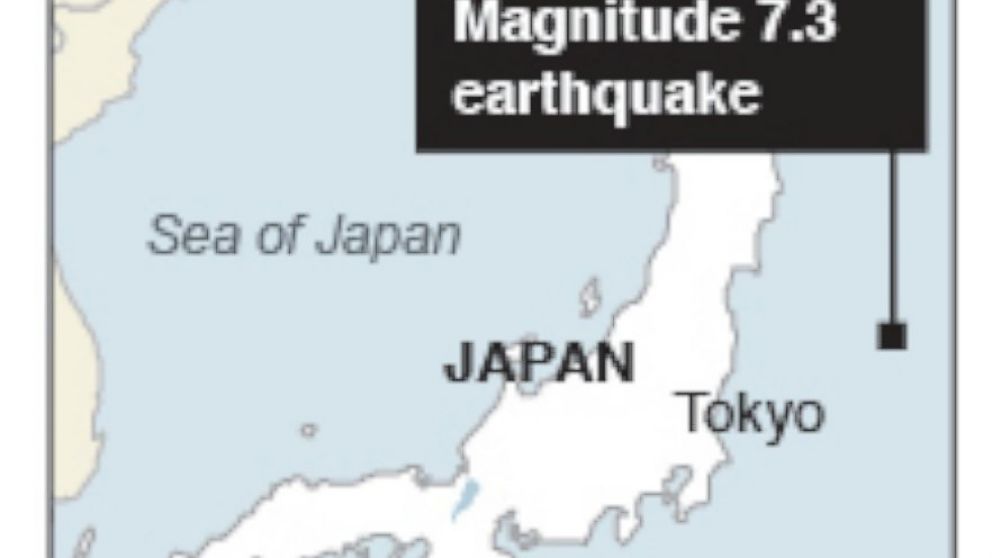 Advisory Issued.

An earthquake of magnitude 7.3 struck Saturday morning off Japan's east coast, near the crippled Fukushima nuclear site, the U.S. Geological Survey said. Japan's emergency agencies declared a tsunami warning for the area.
The quake hit at 3:10 a.m. Saturday Tokyo time (1310 GMT), the USGS said.
The tremor was felt in Tokyo, some 300 miles (480 kilometers) away.
Japan's Meteorological Agency raised the tsunami warning for the area of Honshu. But the U.S. Pacific Tsunami Warning Center did not post warnings for the rest of the Pacific.