Film director Woody Allen released a statement Sunday denying adopted daughter Dylan Farrow's allegation that he sexually assaulted her when she was 7 years old.
In an open letter posted online Saturday by The New York Times, Farrow recounted her allegation that Allen sexually assaulted her in the attic of her adopted mother Mia Farrow's house in 1992.
The director Woody Allen has rebutted claims of abuse alleged by adopted daughter Dylan Farrow, and urged people to remember 'no credible evidence of molestation' was found when the case was originally investigated.
The statement released by Allen representative Leslee Dart said: "Mr. Allen has read the article and found it untrue and disgraceful. He will be responding very soon. In the meantime, it is essential that your coverage make the following facts clear:
"At the time, a thorough investigation was conducted by court appointed independent experts. The experts concluded there was no credible evidence of molestation; that Dylan Farrow had an inability to distinguish between fantasy and reality; and that Dylan Farrow had likely been coached by her mother Mia Farrow. No charges were ever filed."
Dylan Farrow's open letter appeared on Times columnist Nicholas Kristof's blog. It was billed as the first time she's publicly written about the accusation.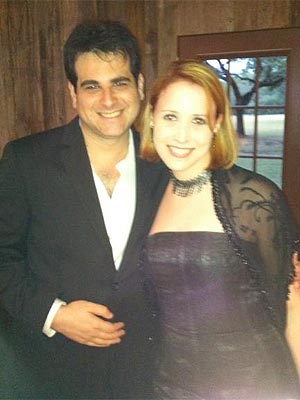 "What's your favorite Woody Allen movie? Before you answer, you should know: when I was seven years old, Woody Allen took me by the hand and led me into a dim, closet-like attic on the second floor of our house.
"He told me to lay on my stomach and play with my brother's electric train set. Then he sexually assaulted me."
The letter was released the same day as the Writers Guild Awards, for which Allen had been nominated for best screenplay for "Blue Jasmine" but did not win. The movie also garnered three Academy Award nominations.
In 1992, in the wake of an affair between Allen and Soon-Yi Previn -- Mia Farrow's adopted daughter with composer Andre Previn -- Farrow accused the filmmaker of molesting Dylan. About a week later, Allen filed for custody of his three children with Farrow -- Moses and Dylan, who were adopted, and Satchel, their biological son, who now goes by Ronan Farrow.
"A team of investigators from Yale-New Haven Hospital that was retained by the Connecticut State Police subsequently concluded Dylan had not been abused," according to an account in the Times, which covered the custody proceedings.
Acting Justice Elliott Wilk of New York's State Supreme Court "said it was unlikely that Mr. Allen could be prosecuted for sexual abuse based on the evidence," the newspaper reported. "But while a team of experts concluded that Dylan was not abused, the judge said he found the evidence inconclusive."
A former prosecutor who decided against pressing charges in the case declined to comment on the details in Dylan Farrow's letter Sunday.
"As a prosecutor I really can't comment on the substance of the statement of this now young woman. As a father of a child not too much older than this young woman, I can only say I hope she finds some peace and solace in the way she's expressing herself," former Connecticut State's Attorney Frank Maco said. "I hope she had access to my written statement of decision. My statement is as valid today as it was 20 years ago."
In 1993, Maco -- who's since retired -- told reporters he believed there was probable cause to arrest Allen. But he said he decided not to press charges, with Mia Farrow's support, "rather than exposing the child to possible harm."
At the time, Allen lashed out at authorities who handled the case and accused prosecutors of scheming to keep it open to influence his custody battle.